La ruta de aprendizaje de Oracle Database 12c está diseñada para proporcionar un plan de formación eficaz para: administradores de bases de datos, administradores de sistemas y desarrolladores que son nuevos en su función o quieren adquirir habilidades adicionales.
Al inscribirse en estos cursos y seguir este camino educativo, desarrollará una comprensión de las nuevas características de Oracle Database 12c, al mismo tiempo que construirá las habilidades necesarias para instalar, configurar y mantener la base de datos. Una vez que aprenda lo esencial de administrar una base de datos, puede desarrollar conocimientos avanzados en cualquiera de las áreas de enfoque.
¿Por qué debería actualizar mi Certificación de Oracle?
Actualizarse valida su experiencia con el software más reciente y los servicios de Oracle.
Desarrollar y actualizar sus habilidades aumenta su valor frente a los empleadores actuales y futuros.
Invertir en educación continua demuestra su compromiso con el aprendizaje, lo que le da una ventaja en el mercado laboral.
OCA - ORACLE CERTIFIED ASSOCIATE
SQL WORKSHOP I (16 horas)
Este curso ofrece a los estudiantes una introducción a la tecnología base de datos Oracle Database 12c. Aprenderán los conceptos de las bases de datos relacionales y el potente lenguaje de programación SQL. Facilita la adquisición de las habilidades esenciales de SQL que permiten a los desarrolladores escribir consultas de tablas individuales y múltiples, manipular datos en tablas, y crear objetos de base de datos.
Introduction
Retrieving Data using the SQL SELECT Statement.
Restricting and Sorting Data.
Using Single-Row Functions to Customize Output.
Using Conversion Functions and Conditional Expressions.
Reporting Aggregated Data Using the Group Functions.
Displaying Data From Multiple Tables Using Joins.
Using Subqueries to Solve Queries.
Using the SET Operators.
Managing Tables using DML statements.
Introduction to Data Definition Language.
ADMINISTRATION WORKSHOP (32 horas)
Curso Diseñado para proporcionarle una base sólida en Administración de una base de datos Oracle. Se obtendrá una comprensión conceptual de Oracle Database y aprenderá a administrar una base de datos Oracle de una manera eficaz y eficiente. Este curso abarca tanto Base de datos como un servicio en la nube y la base de datos Oracle local.
Getting Started.
Exploring Oracle Database Architecture.
Managing Database Instances.
Creating PDBs.
Configuring the Oracle Network Environment.
Administering User Security.
Creating and Managing Tablespaces.
Managing Storage Space.
Managing UNDO Data.
Moving Data.
Backup and Recovery Concepts.
Monitoring and Tuning Database Performance.
SQL Tuning.
Oracle Database Resource Manager.
Enterprise Manager Cloud Control.
Introduction to Oracle Database Cloud Service.
Creating DBCS Database Deployments.
Managing DBCS Database Deployments.
Backing Up and Restoring DBCS Database Deployments.
Patching DBCS Database Deployments.
Creating Master Encryption Keys for PDBs.
Tablespace Encryption by Default.
INSTALL AND UPGRADE WORKSHOP (12 horas)
Este curso proporciona información detallada para ayudarle a instalar una Base de datos Oracle 12c. Se le enseñará cómo crear una base de datos de contenedores y la provisión de Bases de datos conectables.
Oracle Database 12c Overview.
Installing Oracle Grid Infrastructure for a Standalone Server.
Installing Oracle Database Software.
Creating an Oracle Database by Using DBCA.
Using Oracle Restart.
Introduction to Upgrading to Oracle Database 12c.
Preparing to Upgrade to Oracle Database 12c.
Upgrading to Oracle Database 12c.
Performing Post-Upgrade Tasks.
Managing Tables using DML statements.
Migrating Data by Using Oracle Data Pump.
Importante:
Para la certificación OCA es necesario aprobar los exámenes 1Z0-061 y 1Z0-062.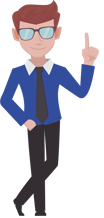 OCP - ORACLE CERTIFIED PROFFESIONAL
BACKUP AND RECOVERY (44 horas)
Le enseñará cómo evaluar su propia recuperación de requerimientos. Desarrollará estrategias apropiadas para los procedimientos de copia de seguridad, restauración y recuperación desde diversos escenarios.
Introduction
Getting Started.
Configuring for Recoverablility.
Using the RMAN Recovery Catalog.
Backup Strategies and Terminology.
Performing Backups.
Improving Your Backups.
Using RMAN-Encrypted Backups.
Diagnosing Database Failures.
MRestore and Recovery Concepts.
Performing Recovery, Part 1.
Performing Recovery, Part 2.
RMAN and Oracle Secure Backup.
Performing Tape Backups and Restores.
Using Flashback Technologies.
Using Flashback Database.
Managing Backup Space or Transporting Data.
Duplicating a Database.
RMAN Performance and Tuning.
Backup and Recovery Workshop.
MANAGING MULTITENANT ARCHITECTURE (20 horas)
Este curso le ayudará a obtener una comprensión conceptual de la Arquitectura Multitenant. Practicará la conexión y desconexión de bases de datos en bases de datos de contenedores. Aprenderá a crear usuarios comunes y locales y administrar la seguridad de la base de datos para satisfacer sus requisitos de negocio.
Introduction.
Container and Pluggable Database Architecture.
CDB and PDB Creation.
Managing a CDB and PDBs.
Managing Storage in a CDB and PDBs.
Managing Security in a CDB and PDBs.
Managing Availability.
Managing Performance.
Miscellaneous.
Oracle Database Cloud Service: Overview.
Importante:
La certificación OCP requiere la aprobación del examen 1Z0-063 además de tener la certificación OCA.